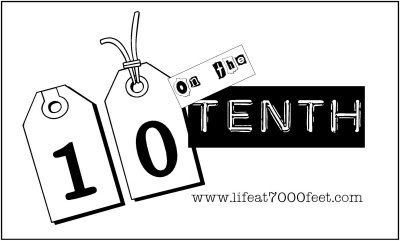 The 10th snuck up on me again so a little randomness to kick off this week.

1. I love November. It might be my favorite month of the year, but I'm not sure. Cool days, colder nights, sweatshirts, coffee/hot tea, football, colored leaves, and being thankful.

2. This past weekend was nut-so. On Saturday, N2 & I left home at 9:30 and headed to a baby shower. Back home a little after 1 pm to drop her off and pick up N1 to take her to a friend's birthday party. Back home a little after 4:30 pm to rally the whole family to go to a sweet couple's open house/housewarming party they were having. Back home about 7 pm and crashed!

3. Due to the craziness of Saturday, when we got home Saturday night, I told the girls that Mommy was going to lay in the chair and they could watch a movie with me. :) I picked Sound of Music and we had a ball watching approximately the first 1/2 of the movie. The music in that movie just makes me happy and the girls loved it, too.

4. In other movie news, due to my savvy Netflix skills, I have timed our recent return perfectly so that Up is arriving in our mailbox tomorrow. It is my week to pick our movie for our Friday night family movie and we are all very excited to see Up again after having enjoyed in in the theater so much. If you have not seen, Up, do! It really is wonderful and sweet and precious.

5. I'm taking a break from sugar for a while. I've been off and on with that for some months, but my skin has been rebelling against me and I am going to start weeding a few things out of my diet to see if it helps.

6. This week N1 and I are doing some reading about koalas for school - week two of our Australian animals discussions. (Last week was sharks). I'm really enjoying this and we have learned some super cool facts just this morning. Did you know that koalas have two thumbs?

7. I mentioned a baby shower that I went to on Saturday ... I have to show you a super cute pic of the table decorations. Someone (not me!) had the idea to write the word "baby" on white pumpkins to decorate the table. The young mama is having a little girl, but she's not a huge pink person so there were lots of fall colors splashed around. I thought the pumpkins were super cute (and yes, I did the lettering).


8. While we're talking about the shower, look at this beautiful wrist corsage. My sister does the bookkeeping for a florist shop and they outdid themselves on this corsage. Seriously, check out the cranberries in there! I love it.
9. When I had to buy a gift for N1's little birthday party, I bought some Shrinky Dinks for the birthday girl. I had forgotten all about them and I used to love them as a little girl! I can't wait to get some for N1 at Christmas, and yes, I will be playing with them right along with her.
10. And lastly, I am addicted with making these right now. I believe one can never have too many bookmarks! :) These are also on tap for some crafting with the girls. I'm going to let N1 loose with a paint brush and she will be thrilled!
Thanks, Meredith, for hosting!