Friday night was a family trip to the soccer field to take one of the girls to practice. We traded off watching munchkins so that each of us could run for a bit and then headed home for our family Friday movie night. (This week's pick was the Disney Robin Hood
version).
Simple evenings are often the sweetest.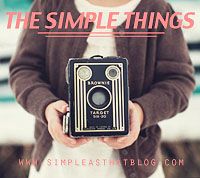 Linking up with Rebecca.