Our egg adventures: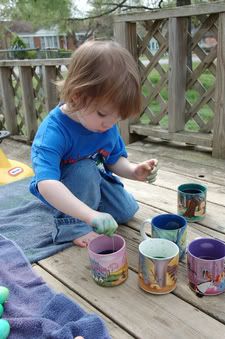 The finished product: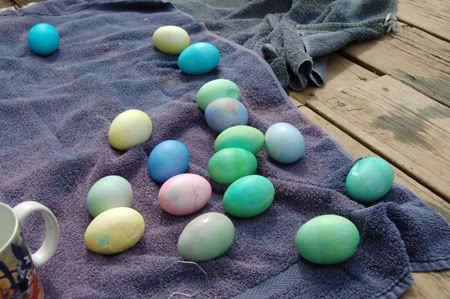 Note her hands in this one. I'm hoping that they will not be green on Sunday morning for Easter. They won't go with her dress.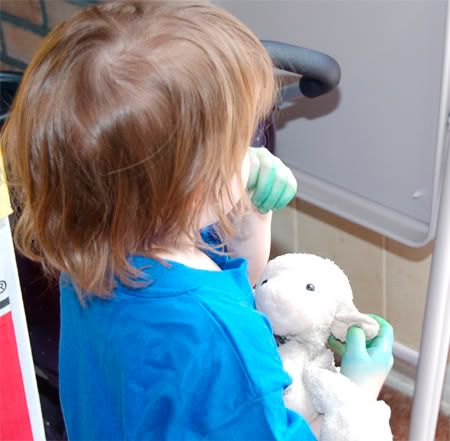 Can you believe that it was warm enough today to do this?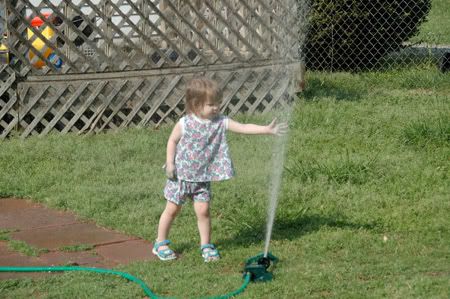 Not to leave out the baby: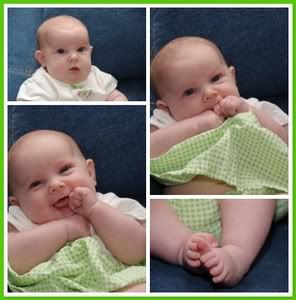 Or this handsome guy.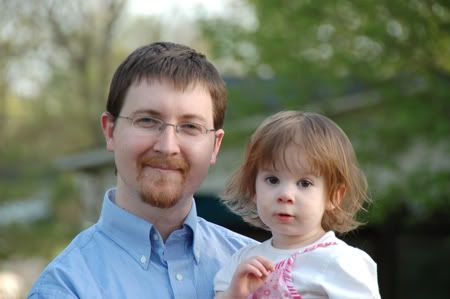 ::heart::