Went to the park this morning with a friend and her two boys. It was so warm ... N2 has rosy cheeks where her Mama did not think to keep them covered. We had fun and wore those kids out. Or really vice-versa. I realized that I had never taken N1 to the park before to play - we usually go to the library and do puzzles or McDonalds to play in the playplace there. Then I realized that I've been pregnant and both those places have air-conditioning and enclosed. Harder for N1 to get away from me. :-) But it was nice being outside today and letting them all run.
We also had cousin Bubby with us. He did his best to keep up with the "big" kids, but spend a lot of his time mostly playing with the playground mulch. :-)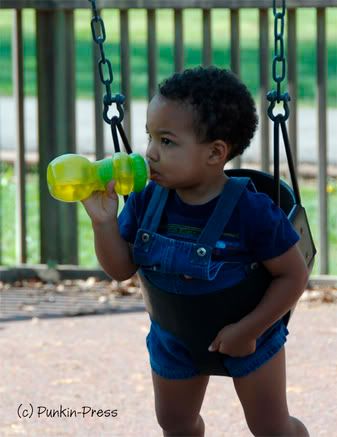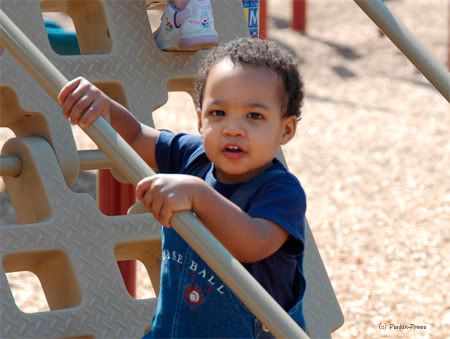 This is my friend's little man ... he is adorable.