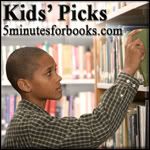 Some time ago, I wrote a
Kids' Pick post
about our love for the books of
James Mayhew
... specifically his books about
a little girl named Katie
and her adventures at the museum as she gets to know famous works of art. I was thrilled to find out recently (via
Elizabeth's
blog) that Mr. Mayhew has a new series about a little girl names Ella Bella Ballerina! I immediately made plans to get copies of these two Ella books on our recent road trip for my little 3 and 4 year old who are aspiring ballerinas themselves. See Exhibit A:
Ella Bella is a ballet student of Madame Rosa's. One day after class she opens the lid of a magical music box. Out appears a magical fairy that takes Ella to explore the world of a famous ballet. She learns the story behind the ballet and learns a little bit about the composer that created it.
Currently, Mr. Mayhew has published
Ella Bella Ballerina and Cinderella
and
Ella Bella Ballerina and The Sleeping Beauty
. A
new book
about the ballet Swan Lake is due to be published the fall and it's already going on my list for a Christmas goodie for one of my girls. Also, from Mr. Mayhew's own Ella Bella blog, I learned that one based on
the Nutcracker
is also in the works!
As I've said before with other James Mayhew's books, these are well worth the addition to your library and are a great introduction in to the works of famous composers (or artists) for little people.
Other Kids' Pick posts I have written: