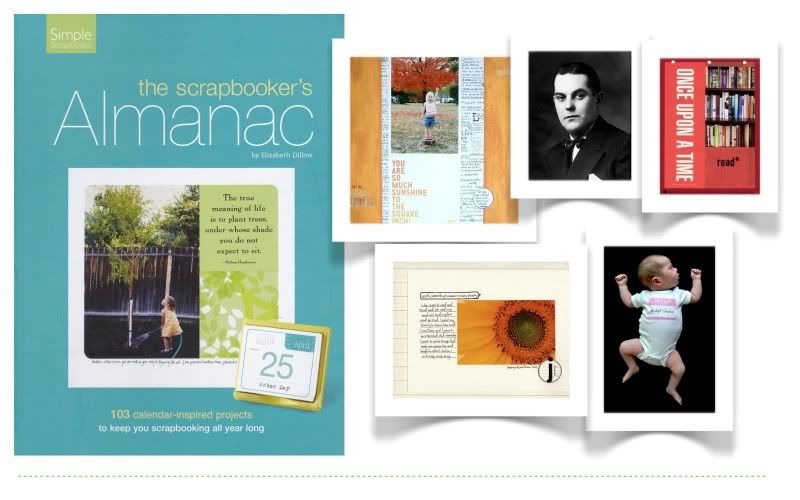 Elizabeth Dillow
is a scrapbooker that I've gotten to know a little bit over the last few years through a few of our many similarities. We both:
scrapbook
have a thing for office supplies
love to read (and we both have first-borns that are voracious readers. I take great note of what her Maddie has approved!)
have three girls (the last two both coincidentally go by Bee and B in their respective households)
and calendars.
This last commonality is what makes her book The Scrapbooker's Almanac one of my absolute favorites. She has taken the calendar and shown how it can inspire a ton of different scrapbooking layouts and / or mini-albums ... I usually pull this book off my shelf every January and give it a perusal as I am thinking of scrapbooking and creative goals that I want to work towards.
Elizabeth is selling her book
on her site
right now for a great price (much cheaper that I paid for it when I bought it from Simple Scrapbooks) and it is signed no less. Definitely worth checking into if you are looking for some creative inspiration from a very talented lady. : )
PS. I don't earn anything from writing this swell post other than the satisfaction of passing on good news about a GREAT book. : )