The neice and nephew were over today ... their parents have really let their hair grow out.*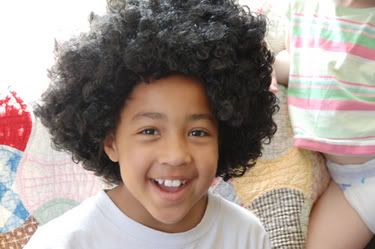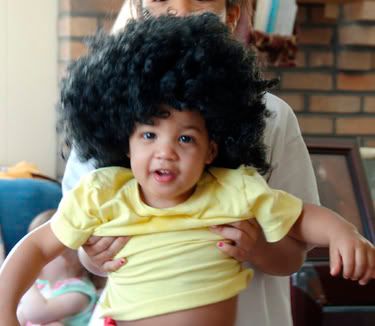 We did some outside playing ... and caught N1 in the middle of a jump. Her most favorite physical activity is jumping and she will jump like specific things - frogs, kangaroos, etc.
And N2 wore her first real girlie dress. Can you see the rolls on her little legs?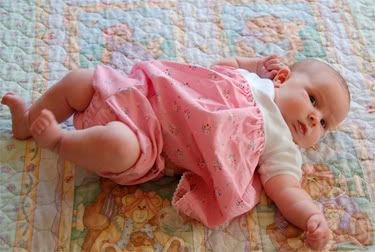 Did I mention I saw
Dana
&
Bedky
on Sunday?
There was much laughing and visiting and passing of baby.
Very. Fun.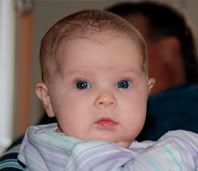 *That's really a wig, but way too funny!