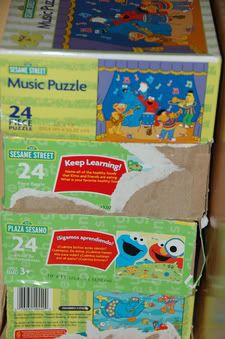 My daughter LOVES puzzles so we have several of them. About a year ago she moved past the wooden puzzles to the 24-piece cardboard ones. I knew there would be a little learning time needed at the beginning about not dumping ALL of the puzzles out at the same time, but just working on one at a time, so I could see my self sorting through several puzzles trying to figure out which piece went with which box. My Dad gave me this idea and it helped immensely!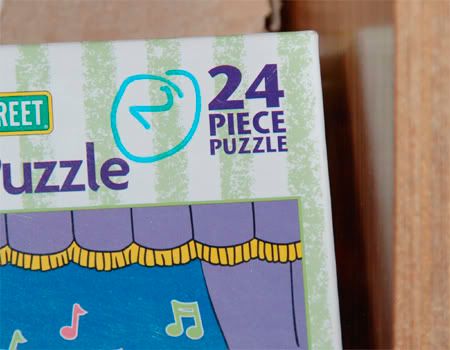 When you first open a new puzzle, write a number on the box lid. Then write the same number of the back of each puzzle piece that is in the box. This makes cleanup go so much faster if I know all the two's go in the two box, instead of trying to sort pieces from Elmo's swimming puzzle and Elmo's bug puzzle apart when they both are sort-of the same color. This has saved me endless headaches, and made quick work of cleaning up when we have had a puzzle disaster. It works for me. :)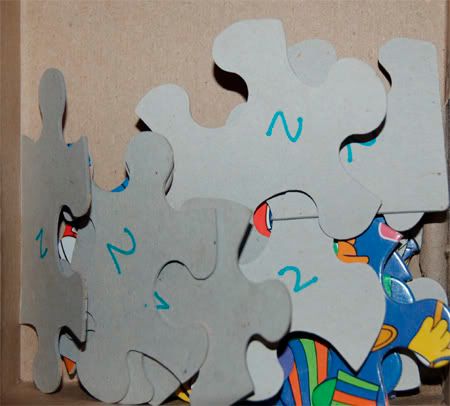 For more great tips and tricks, head on over to Shannon's at
Rocks in My Dryer
!