Hosted by Shannon @
Rocks in My Dryer
Hopefully this tip isn't considered scraping the bottom of the WFMW bucket, but it really does help me out. I'm a planner and organizer by nature ... the more lists, the better. :-) Generally, I use a month-at-a-glance style calendar so I have a good overview of our schedule, and then a daily page that has my specific to-dos for home, kids, and part-time job(s). However, when I get super-duper overwhelmed, say right before I go on a trip or have a big event, I pull out this little form that I made on the computer and it has helped me get organized on those big things.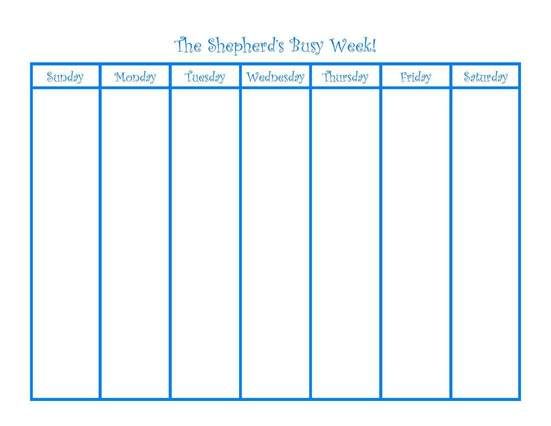 There's a column for each day of the week. With a big project, I can break it down into manageable chunks for each day, along with any other appointments (dr., church stuff) that's going on and get an idea of what I'll really be able to accomplish. I've been known to jot down at the bottom of the page what I'm making for dinner each night so that's thought out as well. The back of the page is blank and I use it for making additional lists or jotting notes to myself as I go along. The page is either slipped into my planner binder or just dropped into my purse or pocket so it's ready at a glance for me to skim over as needed. Yes, it gets a little dog-earned, but it keeps it front and center with me and that's what helps!
Visit
Shannon
for more great WFMW tips and tricks!
Shameless plug: I make these in my home printing business if anyone's interested. :-)