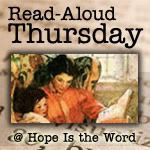 Fun, fun, fun!!! That's what I have to say about
Charlie and the Chocolate Factory
by Roald Dahl! This was one of the books that I selected for N1's
summer reading list
and it didn't take much arm-twisting for it to become our current read-aloud. In record time, we devoured this book ... only ending our reading time for such inconveniences such as food and sleep. : )
My copy of Charlie and the Chocolate Factory from childhood. It has seen better days. : )
I'm sure almost everyone is familiar with the story. Charlie Bucket is a poor boy who lives with his parents in a very run-down house with his two sets of grandparents. They live in the same town as the world's most famous chocolate factory run by a mysterious man named Mr. Willy Wonka. No one goes in to the factory and no one goes out, and Mr. Wonka hasn't been seen by anyone for years. Then suddenly, an announcement comes from the factory announcing five golden tickets that have been randomly hidden inside Wonka bars. The lucky ones that find these golden tickets are invited to attend a private tour of the chocolate factory with Mr. Wonka!
If you haven't read the book, I won't say much more other than Charlie does managed to get a hold of a golden ticket and many adventures are in store for him! The fast-paced dialogue and story made this a fantastic read-aloud - and also made us very hungry for chocolate! (Consider yourself warned!) : ) The imagination of Roald Dahl is something to marvel at. His creativity in describing the many features of this magical chocolate factory, the personality of the children in the story, and the zany-ness of Willy Wonka make this story a true delight to read. True God-given creativeness put to very good use, in my opinion, although I don't know where Mr. Dahl stood on such issues.
We highly recommend this book for a fun family read-aloud!
Related links: