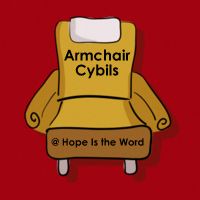 My friend Amy over at Hope in the Word is hosting an Armchair Cybils challenge right now. For those that don't know, the Cybils are awards are given each year by bloggers for the year's best children's and young adult titles. As I thoroughly enjoy finding new and wonderful books for my munchkins, the Cybils have been a great to point me towards recently released books that are worth tracking down.
I haven't had as much time to read lately ... not to mention blogging books for 31 days straight in October (which was fun!) wore. me. out. : ) However, we have picked up a few picture books that have been nominated for Cybils awards and so a brief word here on a couple that were winners in our opinion.
Blue Chicken by Deborah Freeman: This book was just plain cute. My five year old informed me that she had "read" this already when I brought it to her bedroom for the pre-bed read aloud, and that it was funny. Few words and wonderful illustrations fill this book. The story of barnyard animals just hanging around the page they are illustrating in a book. What happens when one of the little chickens goes exploring and ends up in some blue paint. It gets EVERYWHERE! My little girls were very tickled by the story as we read it.
I had to think about Along a Long Road before I decided if I liked it or not. It's a different book. Containing only the colors black, blue, red, white, and a long yellow road that goes through every page, it is very graphically eye catching. I think that is what has caused me to give it a thumbs up ... the few words that are thorough out aren't much more than props to guide your eye over the vivid illustration. I believe I read on the book jacket (hoping I remember this correctly) that the artist laid the book out on the computer on one giant page, meaning if the book was taking apart and each page could be laid next to each other, they would all fit together like a large map. That isn't want you are intended to do with the book, of course, : ) but it definitely illustrated to me how seamlessly the book pages flow together. This is one that we spent much time studying the pictures and the colors as we read it - for the illustrations alone we give this book our vote for pure enjoyment.
I have in my book basket A Long Walk to Water and The Friendship Doll and I need to get to both of those before they are due at the library. Maybe next time I'll have a few chapter book reviews ready to go. No promises though. : )
For more reviews of Cybils nominated books, visit Amy at Hope is the Word!