Got this quiz from
Pattie
. Love the choice of book, not sure about the rest. :-)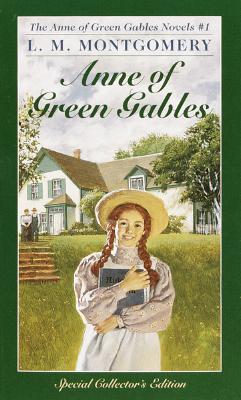 You're Anne of Green Gables!

by L.M. Montgomery

Bright, chipper, vivid, but with the emotional fortitude of cottage
cheese, you make quite an impression on everyone you meet. You're impulsive, rash,
honest, and probably don't have a great relationship with your parents. People hurt
your feelings constantly, but your brazen honestly doesn't exactly treat others with
kid gloves. Ultimately, though, you win the hearts and minds of everyone that matters.
You spell your name with an E and you want everyone to know about it.


Take the Book Quiz
at the Blue Pyramid.
The rule of threes
Stolen from
Cheryl
THREE NAMES YOU GO BY:
1. Stephanie
2. Auntie Nef
3. Someday, maybe, my child will learn to say Mama so I'm counting that one.
THREE SCREEN NAMES YOU HAVE HAD:
1. herdofsteph
2. auntienef
3. stephds
THREE THINGS YOU LIKE ABOUT YOURSELF:
1. My hair
2. My left handed ness
3. My hands
THREE THINGS YOU HATE OR DISLIKE ABOUT YOURSELF:
1. My *ahem* baby roll
2. My eyebrows
3. My legs
THREE PARTS OF YOUR HERITAGE:
1. All-American
2. Depression tendency
3. I can't think of anything else...!
THREE THINGS THAT SCARE YOU:
1. My dogs getting hit by a car
2. Heights
3. Sin
THREE OF YOUR EVERYDAY ESSENTIALS:
1. Diet Coke
2. My Palm
3. Socks
THREE THINGS YOU ARE WEARING RIGHT NOW:
1. White long-sleeve shirt
2. Blue comfy pants
3. Gray sweatjacket w/ hood
THREE OF YOUR FAVORITE BANDS (or artists(at the moment)):
1. Phillips Craig and Dean
2. Chopin
3. Point of Grace
THREE OF YOUR FAVORITE SONGS AT PRESENT:
1.
You are God Alone
- Phillips Craig & Dean
2. Anything classical right now
3.
My Jesus I Love Thee
(hymn)
THREE NEW THINGS YOU WANT TO TRY IN THE NEXT 12 MONTHS
1. More stamping in my card making
2. Writing an Easter program for church
3. Cook a whole chicken
THREE THINGS YOU WANT IN A RELATIONSHIP (love is a given):
1. Faithfulness
2. Accountability
3. Steadfastness
TWO TRUTHS AND A LIE:
1. I would like another dog.
2. I would like to pierce my belly button
3. I would like a minivan.
THREE PHYSICAL THINGS ABOUT THE OPPOSITE SEX THAT APPEAL TO YOU:
1. hands
2. eyes
3. hip (don't ask) :-)
THREE THINGS YOU JUST CAN'T DO:
1. Watch my carb intake (Ditto!) :-)
2. Cross my eyes.
3. Do much of anything with my right hand.
THREE OF YOUR FAVORITE HOBBIES:
1. Scrapbooking and cardmaking
2. Reading
3. Music related activites
THREE THINGS YOU WANT TO DO REALLY BADLY RIGHT NOW:
1. Be pregnant
2. Have two cars that are running well consistently.
3. More involvement in a certain ministry area at church.
THREE CAREERS YOU'RE CONSIDERING:
1. Event planning
2. Custom invitations and gifts
3. Professional purse shopper :-)
THREE PLACES YOU WANT TO GO ON VACATION:
1. England
2. Israel
3. Anyplace in the US that I haven't been before - California, Northeast US, New Mexico, Alaska!!
THREE KID'S NAMES
1. Noelle Joyce (taken)
2. John "Jack" Lewis
3. Will Tanner
THREE THINGS YOU WANT TO DO BEFORE YOU DIE:
1. See my grandchildren
2. Write a book
3. Travel