Beatrix Potter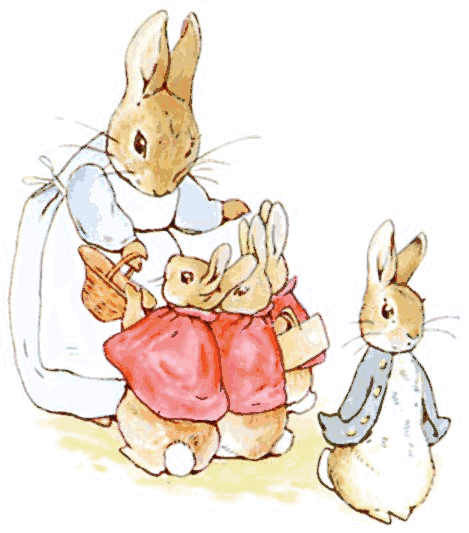 I love, love, love Beatrix Potter stories. The sweet slightly-dated English language, the dainty drawings, the tiny size of the books ... they are just perfect for children and I've thoroughly enjoyed introducing my girls to the stories over the last year. For one of my girls' birthdays, we were given the complete tales in one very large volume, and there is something they love about pulling out the big book and finding our place where we left off.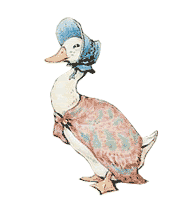 Instead of sharing our favorite story today though, I'm going to tell the one that I don't like to read very often ... because it makes this mama so sad.

Jemima Puddle-Duck wants to be a mama so badly. The farmer's wife would not let her hatch her own eggs so Jemima tried to hide them. However, they were always found and taken away from her.

So, Jemima tried to be a little sneaky ... which, unfortunately doesn't work out like she thinks it does. She is "befriended" by a gentleman fox who "kindly" helps her find a quiet, dry place to lay her eggs. Jemima is also encouraged to help herself to the various herbs that are growing around her nesting place ... herbs that were most suitable for stuffing a duck.

I'll leave the rest of the story for you to find out yourselves if you haven't had a chance to read this tale yet. Needless to say, it does not end well for Jemima, but not in the way you think (or the way I want)! :) Oh well, I guess I'll just skip over this story for the most part, and we'll spend most of our time with other characters such as the rascally Peter and Squirrel Nutkin.

For more thoughts on Beatrix Potter, head over to Five Minutes for Books!