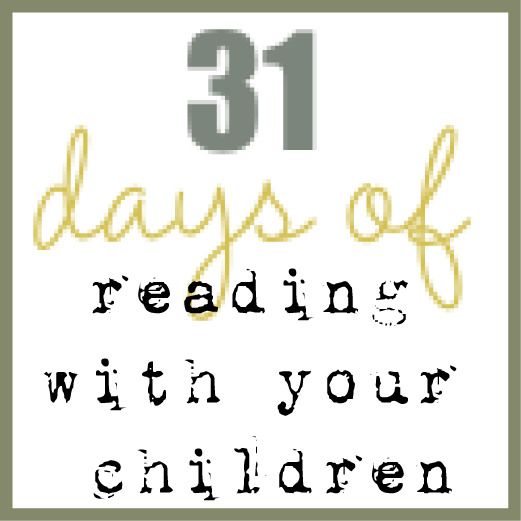 I am pretty passionate about reading and books. And, since I became a mama (eight years ago on Monday - yikes!), I have become somewhat enraptured and passionate about children's books. Finding new ones we haven't read before, adding some to our home library, making (a lot of) trips to our local library ... books are something that we feel it's worth investing time and money in.
With a big gulp and some nervous fingers, I am going to try and blog for the next 31 days about reading with your children. I hope to include both reading aloud with your children as well as reading together, ie., everyone reading their own books but at the same time during the day. I will share some of our favorite read-alouds that you might want to share with your kids as well as some that might be new to you. I might share some of the resources we use to find great books. I'll probably throw in a picture or two of cute kids reading as well.
Please know that I am not a reading specialist nor do I have a highly advanced degree in children's literature (although now I would love to go back to school and study that!) What I
am
is a girl that grew up devouring Nancy Drew books like they were candy corn and is now a homeschooling mama of four crazy active kids, aged 8-in-two-days, 5, 4, and almost 1. We spend a lot of our days reading and it is my favorite part of our day.
If you are participating in 31 Days, please leave me a comment and let me know ... I'd love to come by and visit you!