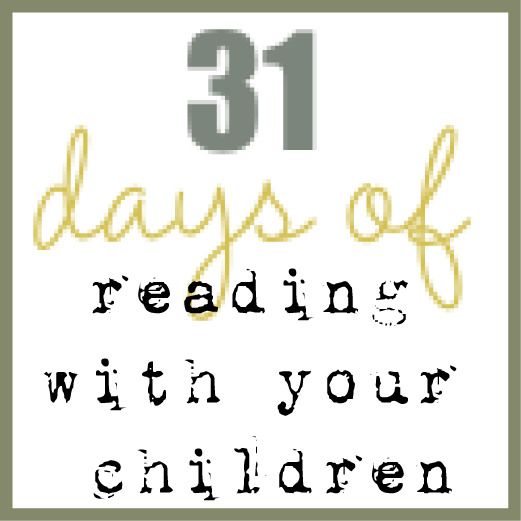 I decided to take my own advice that I posted back on Day 19 and the girls and I just finished reading a biography on Hudson Taylor. This was our first time reading a chapter-book biography and (as far as I can recollect) our first missionary story. We had a hard time putting this book down each day and most days are reading was halted only by how well Mama's voice was holding out!
I was familiar with the authors, Dave and Neta Jackson, from their Christian fiction that I have read. (Neta Jackson's series, The Yada Yada Prayer Group
, is one of my favorites). I knew they had written a missionary biography series and since we spent last week and some of this week reading and learning about China, we decided to start with Hudson Taylor.
Shanghaied to China is the story of Hudson Taylor's journey to China as told through the eyes of Neil Thompson. Neil is a young boy who is shanghaied (or kidnapped) to serve as cabin boy on a ship making it's way to China. Hudson Taylor is a passenger on the ship over the course of events gets to know him and eventually lives with him in China. We learned a little about Hudson Taylor's philosophy of working with the Chinese - he dressed like them, ate like them, and lived in their neighborhoods in order to fit in. This was in contrast with most of the European missionaries that were there who had segregated themselves into an European section of Shanghai and lived as if they were still in their home country. While Neil in the book was a fictional character, you get a glimpse of the first year or so of Hudson's time in China including how he works on spreading the gospel message, his brief capture in one of the interior cities, and his engagement to his first wife.
This book was written at a great reading level for my girls (8, 5, and 4). My only wish was that we could have spent a little more time with Hudson Taylor, beyond the first year in China! However, this length was just long enough to pique my girls' interest, keep them asking for more chapters, and ensure that they are eager for another missionary biography to read together when we make our next trip back to the library. All good results in my book. : )
I'm linking up today with Amy at Hope is the Word (did you read her post from Monday? Good stuff there if you missed it!) for Read Aloud Thursday.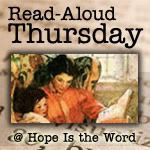 Only four most posts to go in this 31 day series. Hard to believe how fast this month has flown by!
Day: 1 // 2 // 3 // 4 // 5 // 6 // 7 // 8 // 9 // 10 // 11 // 12 // 13 // 14 // 15 // 16 // 17 // 18 // 19 // 20 // 21 // 22 // 23 // 24 // 25 // 26
The book links and pictures above are Amazon affiliate links ... if you click them and make a purchase, I will earn a few pennies towards books for my munchkins. Just thought I'd mention it. :)