Last year I was given the opportunity to blog about Shutterfly's Christmas cards and I was excited when they contacted me and asked me if I was interested in sharing their products again this year. I have used their photo services for several years now so I jumped at the chance. The last cards I ordered from Shutterfly were the boy's baby announcements last year (look how little he is?!).
Shutterfly offers several different sizes of cards: 4x8, 5x5 or 5x7, plus a fold-over card. Some of my favorites from this year are: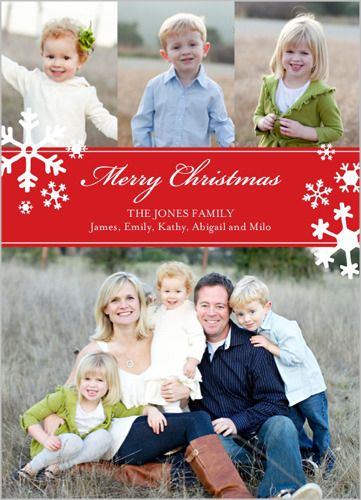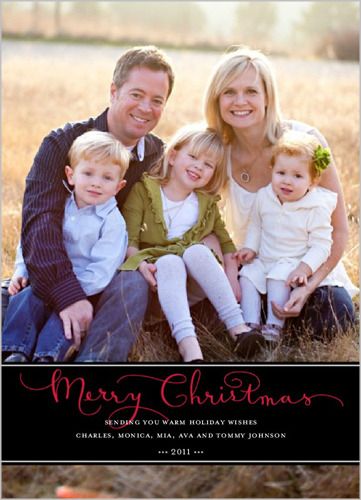 Now to just get a good picture of all four kids looking at the camera. : )
In my opinion, you can't beat the quality of the cards that you get from Shutterfly. I have ordered photo cards from them and from Costco and while I love the convenience of Costco being down the street and the fact that I can pick up the cards in an hour or so, the cards from Shutterfly have a more finished and professional look to them. I.e., the foldover cards are on thick cardstock and have a great heavy weight to them as opposed to a more glossy photo card. And, another nice thing, if you want to get a jump start and send your cards out soon they have Thanksgiving cards ... or if you are a little late to the game, there are New Year's options as well. (I'm keeping those in mind with as busy as this fall has been for some reason!)
A sweet little giveaway: As part of this year's Christmas card promotion, Shutterfly has given me three codes that I can pass on ... each code is good for 25 free Christmas cards. If you are interested in one of the codes, leave me a comment (making sure that I have an email so that I can get the code to you!), and I'll use random.org to pick three commenters to pass them on to.
Do you send Christmas cards? I'll be honest ... that is one of my FAVORITE parts of the upcoming season. Writing the letter, mailing the cards, and then finding a maibox full of cards that has made it's way back to our house. I'm already looking forward to this year.
Thank you to Shutterfly for the opportunity to blog about their cards! In the way of disclosure, in return for this post, I will get 50 free Christmas cards. Thank you!