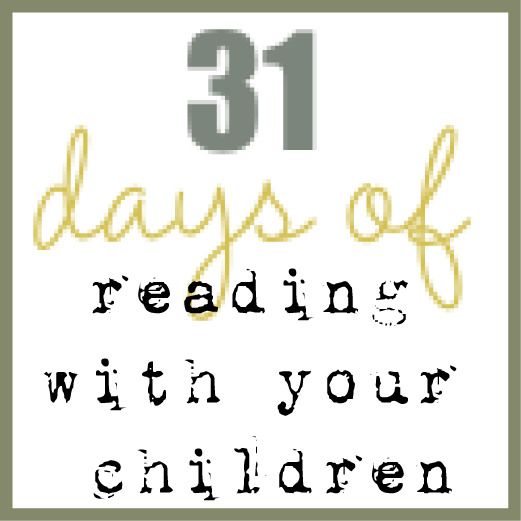 Today I want to share a fun reading + project that we did this past Friday. One thing I love to do with my girls is
read through the seasons
with them. This idea was not original to me ... one of my
favorite homeschooling blogs
is written by a mom that is passionate about nature and the changing of the seasons. When I first started reading her site, if she listed a book in a post, I added it to our library list and over time built up a favorite autumn reading list for our family. At the end of this post, I'll share some of our favorites with you.
On Fridays afternoons, we get together with another homeschooling family for what we call Friday Fun School. : ) (Catchy title, right?) The purpose of our gathering is really for our little girls - we have two kindergarteners and one pre-K girl and wanted to do a specific activity related to a book with them a la
Five in a Row
. You can click
here
to read more about Five in a Row and this method of homeschooling using children's books. I did this with my first kindergartener and am now "rowing" books with our second. We also have a 10, 8, 8, 3, 22 month and 11 month old that participate on Friday as they can and want to ... typically everyone but the two babies are involved.
Our book that we read this past week was
Fletcher and the Falling Leaves
by Julia Rawlinson. This is the sweet story of Fletcher the fox and what happens to his favorite tree as the weather turns from summer to fall. Little Fletcher loves his tree, but one morning he wakes up and notices the leaves on his tree are starting get dry and crinkly sounding. He starts to get worried.
Is his tree sick? Then the leaves start falling off his tree! He tries to help them stay back on the tree, but they keep falling off.
The other animals don't seem concerned at all. Pretty soon the tree is completely bare except for one leaf and then, even that one, flies away in the autumn winds. Poor Fletcher is so sad.
However, when he wakes the next morning, a magical transformations has happened - he sees that his sad, bare tree is now beautiful and shimmery with thousands of icicles! Fletcher is so happy for his tree because it is even more beautiful than before.
To go along with our story, the little girls and boy made a falling leaves craft.
Using the template from the website linked above, we cut out our background and colored it. Then we cut hundreds (nay, thousands!) of little yellow, orange, and red leaves and glued them to the tops of our trees.
Behind the template, a sandwich baggie is attached and filled with some of our leaves, and when you shake it, they float up and down like falling leaves.
Some of our other favorites for this time of year are:
Do you have a favorite autumn story or two that I need to add to my list? Do share!
Happy Autumn! : )
Day:
1
//
2
//
3
The book links above are Amazon affiliate links ... if you click them and make a purchase, I will earn a few pennies towards books for my munchkins. Just thought I'd mention it. :)