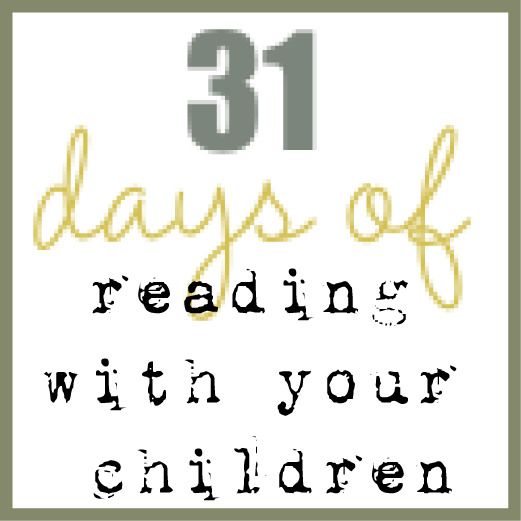 So, where do I go to find ideas for books for my children?
Sometimes wandering in the library can be overwhelming. So. many. books. And, if I'm not pro-active in ferreting out books for my girls, we have come home more than once with a a bag full of Dora, Muppet Babies, and Disney princess stories. (True.)
Light, fluffy reading is okay every once in a while. But, for the most part, I want my girls reading good stories that last a bit longer than Muppet Babies.
Some of my favorite websites and blogs that I glean for book ideas:
Simply Charlotte Mason
Ambleside Online
By Sun and Candlelight (homeschooling blog)
Hope is the Word (book review / homeschooling blog)
Reading to Know
(book review / homeschooling blog)
Owl Creek Cottage
(homeschool blog; her old blog, In the Midst of It has great suggestions, too)
Melissa Wiley (author blog)
4Real Learning Booklist (from blogger Elizabeth Foss)
Homeschool curriculum websites like Veritas Press and Sonlight
I know I've missed highlighting some that I hit regularly (like my friend Elizabeth who is really a scrapbooking guru and author. However, she has three girls around the same age as mine and I eagerly check out her suggestions of what her ladies are reading since we have similar taste.)
More resources to come another day ... I have little ones that are about ready for breakfast. : )
Day: 1 // 2 // 3 // 4 // 5 // 6 // 7 // 8 // 9 // 10 // 11 // 12 // 13 // 14 // 15 // 16 // 17
The book links and pictures above are Amazon affiliate links ... if you click them and make a purchase, I will earn a few pennies towards books for my munchkins. Just thought I'd mention it. :)