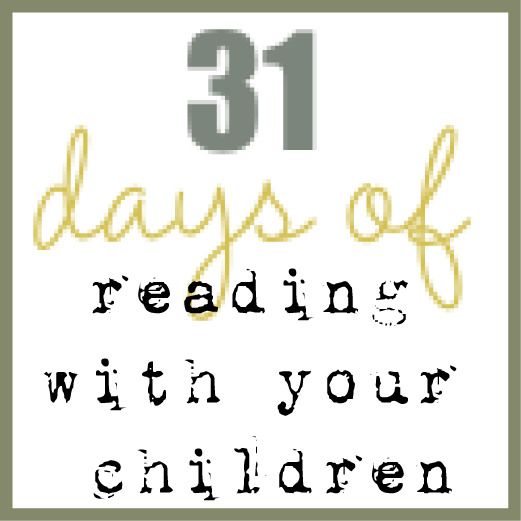 Welcome!
Today is a big day in our home. We are celebrating our oldest girl, N1, who is eight years old today! Daddy is taking the day off work, there will be chocolate pumpkin muffins for breakfast, and the day is open to birthday adventures!
Photo by Grandpa. : )
In honor of our girl, I asked her to pick today's book. The question was: of all the chapter books we have read together, what was her favorite? Her choice was
Mandy
. (I'm pulling from a few
older
reviews
of the book that we did back when we finished it, but we're still in agreement at how wonderful this book is). : )
Mandy
was written by Julie Andrews Edwards. (Yes,
that
Julie Andrews). This was a favorite childhood book that I recently remembered and rediscovered and N1 chose this for our first read-aloud of 2011. In this story, Mandy discovers an abandoned cottage behind the orphanage that is her home and she is consumed with the desire to fix it up and make herself a little secret hideaway. Unfortunately, as you read the story, you find that Mandy employs a few ways of getting things that she needs for her little home by way of lies and "borrowing" items from the orphanage. The old adage, "oh what a tangled web we weave when first we practice to decieve" is well illustrated in this story!
Mandy does take on the challenge of fixing up the old cottage, making a few poor decisions along the way. And, as expected, the last few chapters continually leave you hanging with the question of whether this little orphan girl would be adopted by a family she meets and gets to know. "They need to just adopt Mandy!" and "Why don't they adopt her?!" was heard frequently from N1 as we pressed on to the end. : ) I loved to see her so invested in the story so we spent a little extra time reading on it the last few days so that we could find out what happened. Just as an FYI for parents, as I read aloud, I did edit out several instances of the Lord's name in vain as well as one mild swear word, however, there is nothing in the book that would keep me from handing it over to N1 in a few years to read on her own. (This book was written with a very British feel to it and the swear word fits in with that style of writing and language, something that can easily be skipped over while reading aloud or even marked out of the book if you are so inclined.)
We still consider Mandy as a highly recommended title here at our house and in honor of our girl, we are sharing it with you today. Happy reading!
Day:
1
//
2
The book links above are Amazon affiliate links ... if you click them and make a purchase, I will earn a few pennies towards books for my munchkins. Just thought I'd mention it. :)